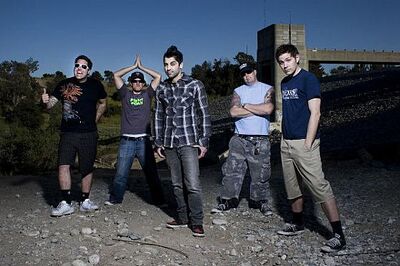 Zebrahead is a California-based band that was formed in La Habra, California. Their music is punk/rock/rap. The band are very big in several countrys including Japan, America and Britain.
Due to Zebrahead's growing popularity in Japan, vocalists Matty Lewis and Ali Tabatabaee were asked by SEGA to record vocals for a new theme song, entitled "His World", which appears in the game Sonic the Hedgehog for the Xbox 360 and the PlayStation 3. Ali and Matty both recorded their vocals on August 29, 2006.
Ad blocker interference detected!
Wikia is a free-to-use site that makes money from advertising. We have a modified experience for viewers using ad blockers

Wikia is not accessible if you've made further modifications. Remove the custom ad blocker rule(s) and the page will load as expected.