Chosen One
File:Lostandfound.jpg

Album artwork and audio
Shadow the Hedgehog
Artists
A2
Danny "Odyssey" Parker (vocals)
Kyle Keiderling (guitar)
Album
Genre
Rock
BPM
79
Associated with
Shadow
Chosen One is the Hero ending theme from the game Shadow The Hedgehog. The song has the most melancholy structure of any of the game's songs, fitting with one of the two hero endings where Shadow walks away from Vector and Black Doom, depressed about his 'destructive nature' and wishing he had never been created. It is performed by A2.
VERSE 1:
I can't remember...
Anything at all...
I've been turning it all around.
I'm sorry...
Oh so sorry... Is this what I have become?
CHORUS:
Wish I may,
Wish I might,
Be someone else tonight!
Sometime I wish I was never born at all...
And I'll try to save the world,
Cause in the end I know... I'm the chosen ONE!
I'm the chosen one...
VERSE 2:
I can't remember...
What I used to be...
Something's turning me upside down.
You made me...
And I loved you...
But I can't change the things I've done! (I'm the chosen one.)
CHORUS
The Ch-Ch-Ch-Chosen One...
[Solo]
The chosen one...
(I'm the chosen one...)
Music Video
Edit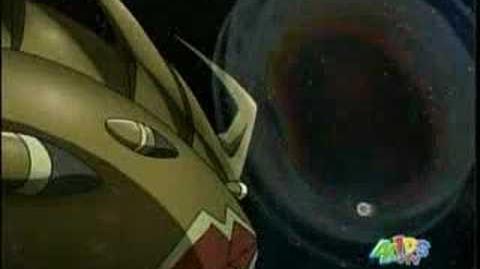 Ad blocker interference detected!
Wikia is a free-to-use site that makes money from advertising. We have a modified experience for viewers using ad blockers

Wikia is not accessible if you've made further modifications. Remove the custom ad blocker rule(s) and the page will load as expected.